Your facilitators
Josie & Mark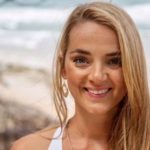 Josie is the founder of JoYoga and started practising yoga about 16 years ago and soon found herself on a wonderful, challenging and rewarding journey. Not only did her body start to heal, she began to observe how the connection of movement and breath brought every aspect of her being – body, mind, emotions – together.
For Josie, yoga is like coming home. In her personal practise she focuses on the body-mind connection, working with a moderate Vinyasa flow, breathing techniques, mediation, sanskalpas and the subtle energies of the body.
Josie has 900 hours of training under her belt, including: Hatha Teacher Training, Yoga Nidra & Stress Management, Yoga Therapy Level 1, Reiki Level 1 and 2, Yin Yoga Teacher and a Diploma of Pre & Post Natal Yoga Teaching.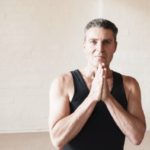 Mark is the founder of Qi Health & Yoga and has practised Yoga for 26 years with well over 10,000 teaching hours under his belt. He holds Senior/Level 3 membership of Yoga Australia. This is his 11th retreat in Bali so he knows and loves the local culture and people.
You will find his teaching lively and sometimes irreverent whilst respecting the ancient traditions of Yoga. He is renowned for inventive, deceptively simple but inspiring classes that offer hidden depths for students of all levels. With a gentle but style, he pays great attention to sequencing and breath in order to prepare the body & mind to receive the profound benefits of yoga.
Mark uses self-inquiry (swadhyaya) to inspire your curiosity to explore how to be truly happy through an organic, playful, grounded and mindful approach using all the tools of yoga, not just postures.
He has trained in depth with Donna Farhi over 20 years, and many other legendary teachers and inspirations including TKV Desikachar, Mark Whitwell, Mark Breadner, Shiva Rea, Annie Carpenter, Karen Schaeffer and J.Brown.
You are in good hands. We look forward to meeting you.
An authentic experience and genuine love
Josie has been coming to Bali every year for the past five years and each time she has discovered something new – on the island and within herself. I now feel ready to bring you here and share the love.
As most of you know, I recently spent a month in Bali visiting, selecting and experiencing every detail that is offered above – locations, venues, food, daily walks, excursions, body therapists and workshops.
You are invited to join a hand-selected, personal journey that is authentic and coming from a place of love. I am here to share this with you, creating an environment of self-discovery, rejuvenation and connection – with ourselves and to others.
What is not included
Flights in and out of Bali
Travel insurance, including medical, loss and trip cancellation or interruption insurance
Indonesian visa
Laundry service
Pick-up outside of designated airport areas
Transport to and from activities/treatments not included in the treatment plan above
Celebration dinner at Zest Ubud on 17 August 2019
What is your heart's longing?
Private bedroom/villa (The Mansion or Barn), including own bathroom
Early Bird* special: $2,295**
Full price: $2,595
Private bedroom in villa (The Den, The Tower or The Temple), shared bathroom
Early Bird special: $2,195
Full price: $2,495
* Early Bird special applies until 24 June 2019.
** All prices are in Australian Dollars (AUD).
Find the full brochure for your free download here.

Terms and Conditions
Booking deposit: $650 to confirm your place
Early Bird balance ($1645) due: 24 June
Regular balance ($1845) due: 10 July.
Cancellation policy:
No refunds after 30 June unless your place can be filled from a waitlist.
Before 30 June, refund less $50 cancellation fee.